Give Where You Live! 3 Local Charities That You Can Impact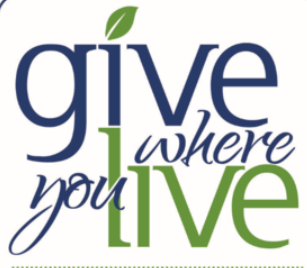 Do you Give Where You Live? Highlighting 3 Local Charities That You Can Impact
It's the giving season and with SO many wonderful ways you can support your community, it's hard to know where to start!
Today we'd like to take a moment and highlight 3 Local Charities you might not know about…
The Grant a Wish Program – 

This organization has been around since 2008
They provide scholarships to local youth so they may participate in programs & activities that provide positive peers & role models alongside life skills.
These are youth that otherwise would not be able to afford activities like, sports, art, music, cooking, dance, robotics and more!
Giving to this program impacts OUR future!

Church Food Pantries

Many churches around the Grand Valley, including Clifton Christian Church & Orchard Mesa Baptist Church, have a food and clothing pantry.
They are open t the public on various days and times throughout the week.
They each serve a different area of the community and a demographic that many times can not drive.
Many provide holiday food boxes for families in need, receiving donations from local businesses and organizations, helps them accomplish this.

Operation Interdependence

They are an organization that is run locally, comprised by a group of volunteers.
Each month they pack care packages for our men and women that are currently deployed
All items shipped are donated by businesses, organizations, and individuals just like you!
All they have to pay for is postage
Each care package is required to have a handwritten note in it.
Each of these non-profits ONLY succeeds with your help! A little can go a long way, no matter how or where you decide to give this year we hope you'll give where you live!
As always, if you or someone you is ready to buy or sell a home, contact me below or give me a call today 970-985-8555