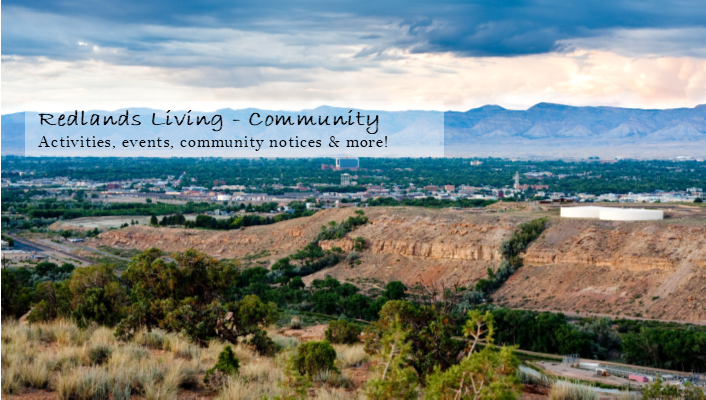 What makes the Redlands SO Great?
Maybe it's the Colorado National Monument in your backyard…
Maybe it's remoteness, within easy reach of shopping and entertainment…
Maybe it's the spectacular Golf Courses that sprawl across the area…
Or maybe it's ALL of it…
Follow Redlands Living on Facebook for activities in the area!
Tired of the Hustle and Bustle?
The Redlands community outside of Grand Junction in Western Colorado is a wonderful alternative to the chaos of any city. This small community boast a large retiree population due to it's sunny, dry, climate. Many would say it has an upscale western flavor.
Grand Junction is situated in a valley on the western slope of the Rocky Rocky Mountains. Surrounded by the Colorado National Monument, the Grand Mesa and the Bookcliffs means that severe weather changes are blocked and even winter days are warm, however inversion can bring long periods of cold air that gets trapped in the valley.
Near the Colorado River the landscape is covered with Popular trees and lush greenery, while the surrounding area is arid and covered in pinyon and juniper.
Pros
Near "Colorado's Wine Country"
Air-quality score is good
Healthcare services are above average
Employment has been bolstered by the oil industry
Cons
The main downside is isolation
Large air service
Largest cities of Denver-250 miles east, or Salt Lake City, Utah-280 miles west.
Stats
County: Mesa County
Metro Area: Grand Junction Metro Area 
Schools: See Local Schools
Zip Codes: 81507
Time zone: Mountain Standard Time (MST)
Elevation: 4,899 ft above sea level
Real Estate
If you're in the market to buy or sell in the Redlands area, give me a call at 970-985-8555 or contact me below!