Kitchen Remodels: What Costs & Returns to Expect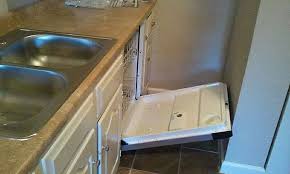 Are you thinking of remodeling your kitchen or any room in your home? Give me a call and I'll connect you with reputable tradespeople in our network so you can design a new kitchen you'll love! We can even suggest the updates buyers are looking for prior to your renovation!
The Kitchen is the hub of the home; the place where we gather to cook, eat, and connect with our family and friends.
Homeowners renovate their kitchens for many reasons – to update it before listing to improve storage and functionality, or just for a fresh look.
Check out our other articles focusing on tips and strategies to guide you through your kitchen renovation:
And our final article will give you 3 renovations tips for the BEST ROI!
Kitchen Remodels: What Costs & Returns to Expect
Major Kitchen Overhaul Cost: $122,991
What does it involve? An upscale major renovation includes 30 linear feet of custom cabinets with built-in sliding shelves, stone countertops, ceramic or glass-tiles backsplash, designer sink, and fixtures, built in fridge, wall oven and microwave, commercial grade cooktop and vent hood, under cabinet lighting, and tile or wood flooring.
Midrange Kitchen Overhaul Cost: $62,158
What does it include? 30 linear feet of semi-custom wood cabinets, laminate countertops, standard stainless steel sing, energy efficient appliances, built in microwave, new flooring, paint and the installation of a 5-foot island.
Minor Kitchen Update Cost: $20,830
What does it entail? Approximately 200 square foot, replacing 30 linear feet of laminate countertops, replacing fronts of cabinets and replacing appliances with energy-efficient models. It also often includes painting and removing/replacing flooring.
While many homeowners give the kitchen a minor update to keep it modern, others choose a full remodel to improve the style and function of the space, make it more attractive to potential buyers or just enjoy it more!
We hope these tips help you design the kitchen of your dreams!
Oh by the way… if you or someone you know would appreciate the level of service I provide, please contact me below or give me a call 970-985-8555