Get Things DONE with This 'To Do' List
Get Things DONE with This 'To Do' List
We all get overwhelmed in our lives. From work, family & social commitments, sometimes it's hard to get anything done and can make it easy to end your day thinking, "What happened?"
Here's the BEST 'To Do' list I've found I designed to help you be the master of time management by focusing your energy and efforts.
I suggest laminating a copy to reuse, sometimes the best tools are the most basic!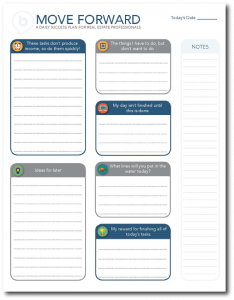 Download for print here: Kate Porras Real Estate To_do_list PDF
And as always to make the MOST of your time, call us to handle all your buying and selling 970-985-8555 or message me below to get started!